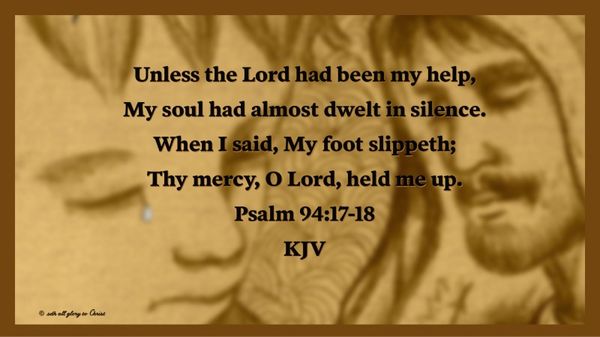 God Rules And Reigns Forever (My God Is In Control Prayersong © (P) 2016 by Suzanne Davis Harden  

The Lord inspired this prayer song during a particularly challenging season. 
I live with chronic migraines so suffering is not new to me. But one summer my world was turned upside down when an ear infection evolved into tinnitus that refused to go away!  I was devastated.
The Lord gave me a promise that He would heal me. He said to just trust Him. But I was in so much pain that I did not want to wait. Because of my pain I was angry.
The brutal high pitched noise began to not only precede each of my migraines, but intensified my agony every time it rained, Indeed, it was the harbinger of any kind of weather event such as a snow or thunderstorm. I thought I would go insane from the noise because I needed silence more than anything when I had migraines.

An ear affliction was the last thing I ever suspected the Lord would allow me to suffer since He had up and turned me into a musician for His glory only a few years before.
Before then I was passionate visual artist happily drawing, painting and writing about little forest critters among other things.   

After Church one Sunday I prayed at the Altar about an issue; it was then that my Lord Jesus flipped my life completely around.

In the Psalms I read the other day "He turns the path of the bow benders upside down..." 

Immediately I prayed, "Lord, You up and did that to my life and then some when You plucked me out of my art career and turned me into a musician!
A bow bender is a seriously wicked person!! Lord,You are afflicting me because I was a wicked bow bender!!!" And I could not be consoled as I wept and wept and prayed and cried out to God for forgiveness for being a wicked bow bender.   

The Lord came to me in the Spirit as He always does when I have migraines and cannot be consoled. He must calm me down because I end up convinced I'm guilty of terrible sins and being taken to the woodshed for dire mischief because of all of my suffering. And I cry and cry over and over for forgiveness.
The Lord appeared in my heart and sat on my bed and He said, "May I speak to you, My beloved Suzy?" For the Lord is a Holy Gentleman and He does not just speak to me unless I calm down and wait quietly and say, "Yes Sir."
Then the Holy Spirit explained to me that the bow bender in the scripture is the wicked one who is aiming at someone to hurt them in order to cause them to stumble and destroy their faith. This is always the goal of the enemy.  

 "For, lo, the wicked bend their bow, they make ready their arrow upon the string, that they may privily shoot at the upright in heart. If the foundations be destroyed, what can the righteous do? The Lord is in His holy temple, the Lord's throne is in heaven: His eyes behold, His eyelids try, the children of men." Psalm 11:2-4 - KJV      
The Holy Spirit revealed to my heart that God wanted to be in complete control of my life. Though I had seemed to have it all together, I was heading down a path where art was becoming singularly important to me. When the Lord's sheep go even a little astray from His foundations, the enemy is waiting on that path, bow in hand to "shoot" at them, taking deadly aim at their hearts. 
The Lord always knows how to bring His little ones back to the right path. He is always in control. He is in His Holy Temple. Even though the path He puts us on may seem to us to be a mighty severe trial.  
We are admonished in God's Word not to despise the discipline of the Lord, but to be thankful for it, for "Whom the Lord loves He chastens..." Hebrews 12:5-6

God didn't seem to make sense to me when He asked me to sing for Him. I thought He did not know what He was doing because He'd gifted me in the visual arts, not music.   

How would I sing for Him when I had no gift to sing?  

But Christ said, "Please sing for Me, I need your voice."   

He needed me to trust Him.  
He needed me to believe that though what He was asking of me made absolutely no sense, to walk by faith and believe that God is in control.  

I was terrified.  

"My God is in control
He will never fail,
His purposes and plans
Forever will prevail."    

I love my Lord Jesus Christ and would not tell Him who died for my sins and saved my soul that He could not use my voice and sing through me.  
 
And the same thing happened when the Lord up and gave me my instrumental music gift.
He would be playing the music through me.
I never would have to worry but just believe that He would do the work.

When I tried to learn the notes to play my instruments on my own, I had very little success.
I learned from those lessons that my music was a sovereign gift from the Lord and to just allow Him to sing and play through me.  

"I need never fear,
God's power is so great,
He rules and reigns forever;
A mighty God to save."  

My Music gift also taught me about the Gospel. I learned that trying to achieve salvation by doing good works will never get me any closer to Christ than if I never did anything.

My gift of Salvation from Christ, like my music, is a miracle from God, a gift of His grace and mercy.
I did nothing to earn it. God did not give it to me because I was anyone special or favored above anyone else~No! For God has no favorites the Bible assures us.
if God shows no partiality in His favors toward others, than why would I suspect that He was singling me out for special suffering above everyone else in the world for my sins when He had forgiven my sins after I received Christ as my Savior?
Jesus' spotless blood covered my sins the same as they covered each one of His other children's hearts. He had not singled me out for special anger and harshness. He had no partiality one way or another. He was just and He loved me just as much as He loved each of His other children.
I would understand this Truth if I would focus on all of His blessings and gifts to thank Him for and not on my pain and difficulties. For indeed He was using my pain and suffering for His glory, to display His reality through weakness. 
"For God shows no partiality [no arbitrary favoritism; with Him one person is not more important than another]." Romans 2:11 Amplified Bible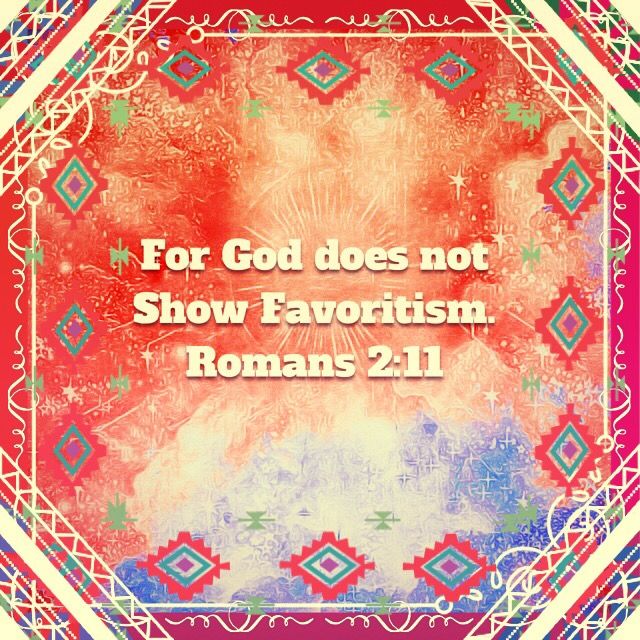 In Speaking to Paul about the thorn that was given to him, Jesus told him,
"My grace is sufficient for thee: for my strength is made perfect in weakness. Most gladly therefore will I rather glory in my infirmities, that the power of Christ may rest upon me. 
10 Therefore I take pleasure in infirmities, in reproaches, in necessities, in persecutions, in distresses for Christ's sake: for when I am weak, then am I strong" 2 Corinthians 12:9-10
Paul was given the gift of a thorn to keep him from becoming proud he wrote because of his many revelations. He suffered greatly for the Gospel.
He seems always in his epistles to be defending his position Christ gave him as an Apostle to the Gentiles since he was called after Christ ascended into Heaven.
It must have taken quite a bit of faith for Christians to believe that someone who formerly persecuted the Church to believe that this former Pharisee really saw the risen Lord Jesus Christ and that He had called such a one as a zealous persecuting murderer of Christians to be His chosen servant.
But our God often does not make sense to us. For His Word says,
"For My thoughts are not your thoughts, neither are your ways My ways, saith the Lord. 
For as the heavens are higher than the earth, so are My ways higher than your ways, and My thoughts than your thoughts." Isaiah 55:8-9
We have the option to say "yes" or "no" we will or we will not believe You, Lord.
"For we walk by faith and not by sight." 2 Corinthians 5:7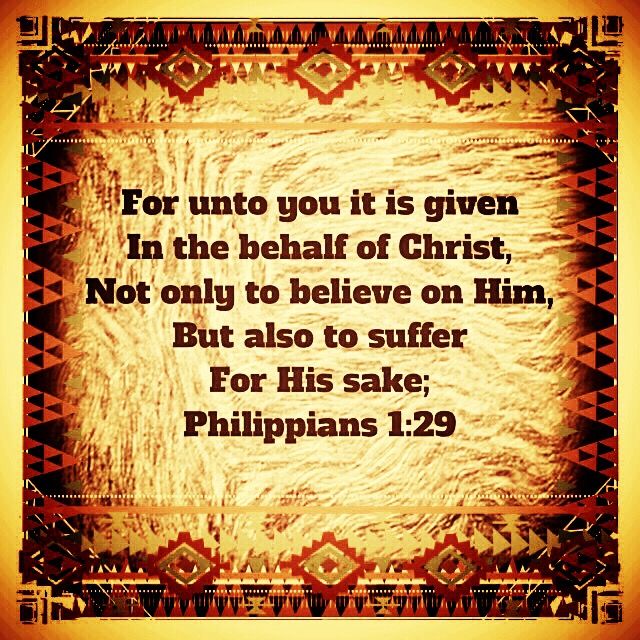 Had I rejected Christ's gift of Music to me there would be no twenty-six music albums today, none of the  music videos He taught me to create.
I could have paid my Lord Jesus lip service at the Altar and said "yes," but then when it came time to obey Him, given in to my terror and refused to believe it was really HIM.   
I might've said, "I don't want everyone to think I'm an idiot," and backed out of letting Him sing through me or play piano through me. 

Yet somehow He gave me the grace to do this thing. It doesn't make sense that I of all people would ever be able to do this work, let alone have a Publishing Company and two Etsy Shops. But it's Christ in me that does the work. All I do is obey His will.

"My God is in control
He rules the universe,
He upholds everything
By the power of His word."

When I got tinnitus I thought it would affect the music gift the Lord had given me. But He went right on singing and playing through me. It didn't matter how I heard the music. The Lord wanted to drive home this lesson to me that God is in control. 

Tinnitus didn't make sense.
My music gift made no sense.
Migraines every day made no sense with all the things the Lord had put on my heart to do.
Nothing added up.
But God is in control and He said if I would just trust Him and walk by faith that everything He asked me to do for Him would be completed.  

Somehow He has done amazing things through this broken, shattered vessel. Though hindrances upset me, they don't really bother the Lord for at all times He has authored the beginning and ending of every path I take and knows every outcome. He says to me through every storm as He holds me close to His heart, "All will be well, My Beloved. Be at Peace, know I Am in control."
That the Lord could accomplish all that He has through this soul in creating all of the music, art, books, videos, blogs, websites, and managing the two stores truly is miraculous when you factor in the extreme limitations of a mind and body that is bound by chronic migraines, fibromyalgia and CFS.  Please believe me when I stress that it is Christ in me who is doing these amazing things. He is real and He is alive!
I give my risen Lord Jesus Christ all glory, praise, and honor for all He has accomplished in my life! 
And I bow my knees before Him.
But what about the tinnitus that He promised to heal? 
For nearly three years it would come and go during migraines whenever we had a storm or my allergies flared.
But now it it has all but disappeared. Like the waters receding from Noah's Ark after the great Deluge, they did not disappear from covering the earth all at once. The dry land only gradually reappeared. And that is exactly the way the Lord promised that my healing would be.
I Praise our faithful God! He keeps every promise forever! (Psalm 146:6)

"He speaks and it is done,
He speaks and it stands fast,
By His breath all life was formed
It came by His command."
 
May Jesus Christ be ever glorified, in His name, amen and amen.

"My God is in control,
A mighty God is He!
He rules and reigns forever
Over all eternity."
Prayer
Heavenly Father,
May this message and song be a blessing and encourage those who may be suffering today, or who are struggling with their faith. May You bless them, hold them in Your almighty arms, comfort them, and speak to their hearts and say to them that all will be well, for You know the beginning from the end of all things, You wrote their story, and You will make all things work together for good in the end because You know them and You love them beyond what they could ever comprehend. Thank You, Lord, we love You, in Jesus' name, amen.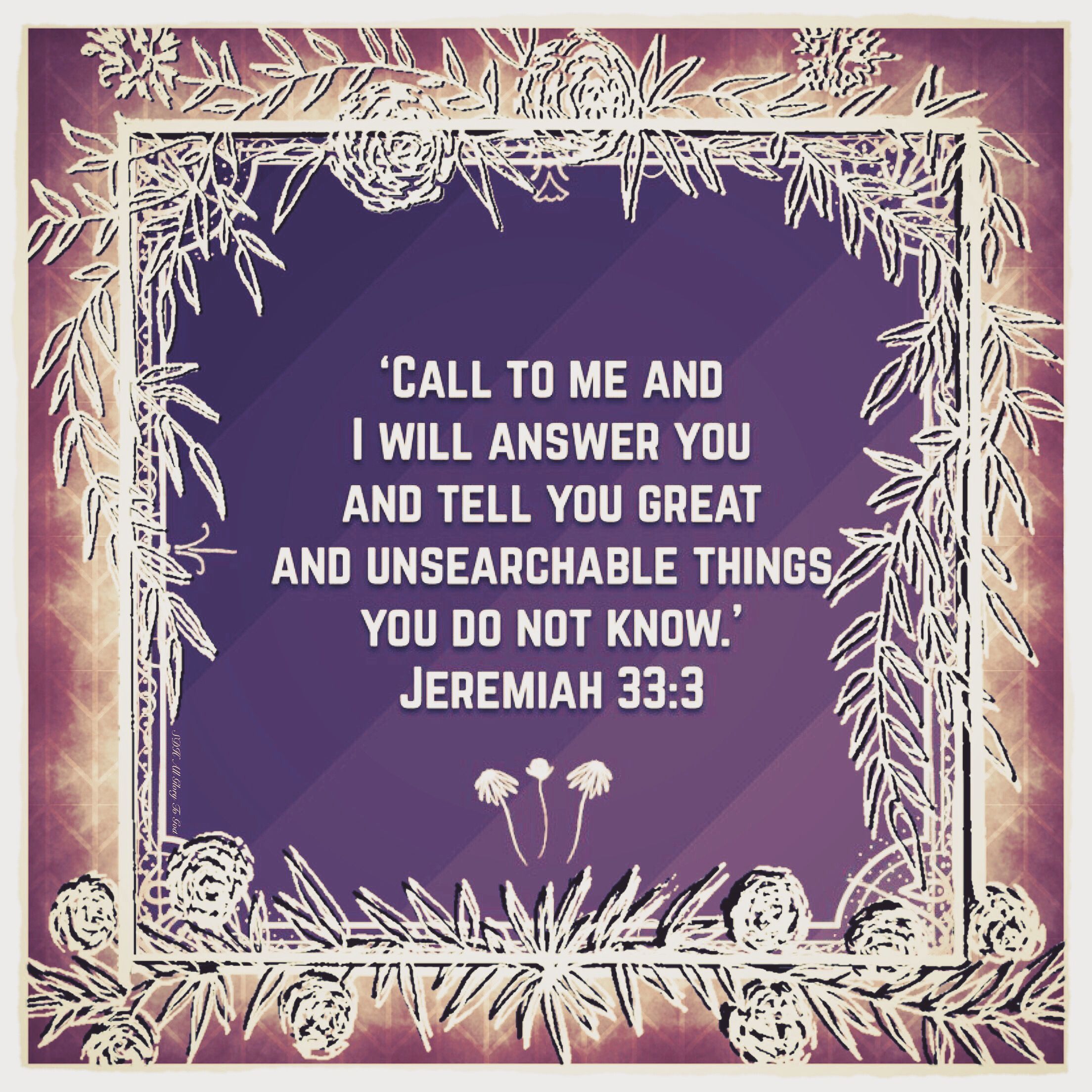 Prayersong "My God Is In Control" (God Rules And Reigns Forever)  From the 2016 Album Paths of Hope Peaceful Prayersongs and Paths of Hope Illustrated Prayersong Book (Ebook and Print editions) Copyright © 2016  and © 2019, by Suzanne Davis Harden, All Rights Reserved.
Scripture Quotations from the King James Bible, (Public Domain) and from the Amplified Bible (AMP), Copyright © 2015 by The Lockman Foundation, La Habra, CA 90631. All rights reserved.