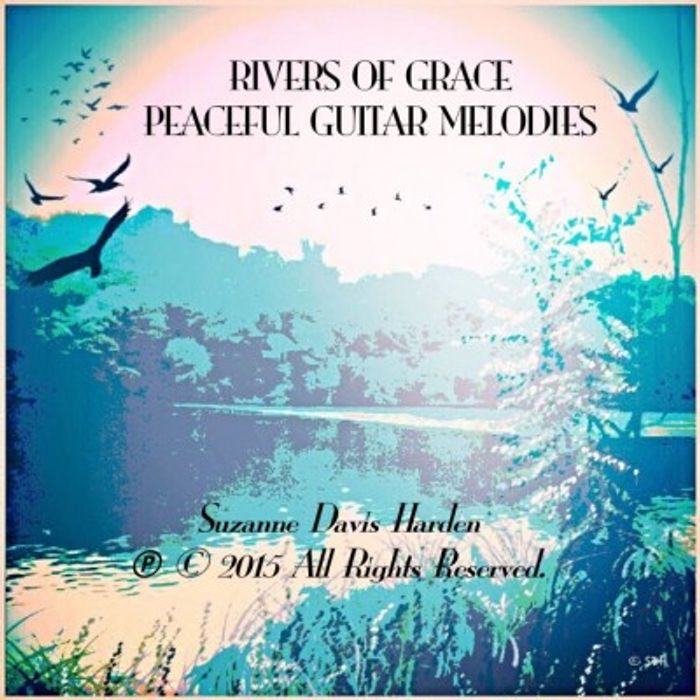 RIVERS OF GRACE PEACEFUL GUITAR MELODIES
All glory to God who has blessed me with a new instrumental album to share with you!
Rivers of Grace features 16 tracks of peaceful guitar melodies that roll along like a calming spring in a warm summer meadow to bring your soul to a place of quiet rest. 
The relaxing music on this album is a wonderful antidote to the stress & worry that we all sometimes accumulate as we go through our day, whether through challenges we face at work, school, with our family, at church, or wherever we are on our path in life.

There is not one of us who are free from stress. I used to think that my little Yorkie, Miss Phee had it made! After all, what did she have to worry about? All her needs were met every day by myself and my husband Mark. All she had to do all day was be loved, walked and petted.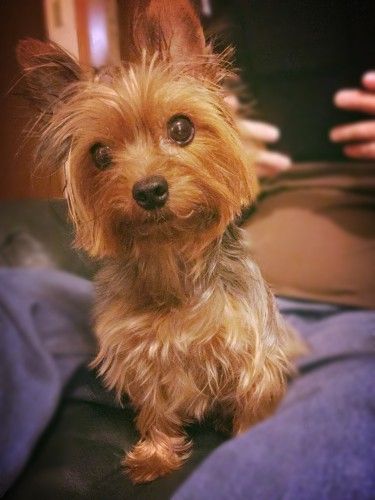 Her greatest threat seemed to be the garbage men because whenever they came rolling by the street outside to collect the garbage she would fly to the top of the couch and bark loud curses at them from our window.
From her perch she had a clear view of them and their truck. To her, that truck seemed like a huge Leviathan.
That's when the Lord began to show me that even little Phee had worries even though she was so well loved and cared for. Those garbage men were not a real threat to her except in her own imagination.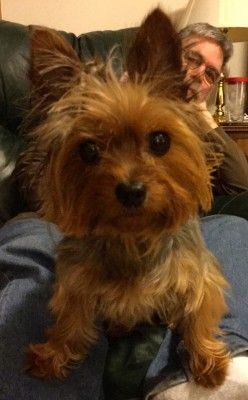 The scripture, "And then were they in great fear where no fear was..." (Psalm 53:5) popped into my head.
I noticed how she reacted whenever it was time to take her to the groomers. The moment she saw the leash and her pink pod carrier she immediately went into panic mode.
In her little mind this meant a trip to none other than the dreaded VET!!!
For Miss Phee who has had to board at the vet's whenever we've had to go on long trips and were unable to take her with us, another trip to the vet's office might as well be a trip to hell, and who knew... it might just be forever!
For a while, every single time we took Phee anywhere in the car, in her little mind it meant a trip to the vet.This was a HUGE FEAR for my poor little dog.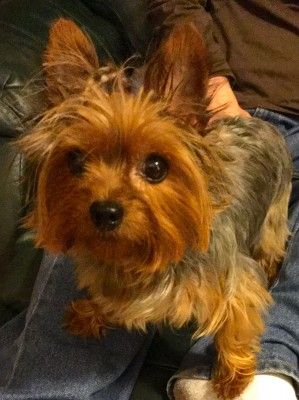 Even though all the vets adore Phee and treat her like a queen, she has anxiety attacks every time we go to their office and trembles all over as if she's going to be executed.

Stress~yes, the Lord showed me that even little Phee had stress no matter how well we took care of her and had never once let her down, had never once failed to feed her, give her special treats, walk her, never failed to love her as much as possible.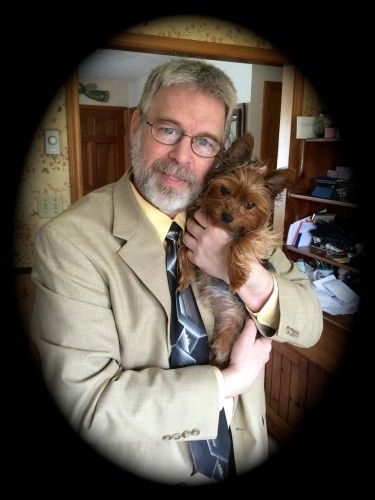 The Lord showed me that we are a lot like Miss Phee. He loves us unconditionally. He has never once failed to always provide for us. His word promises that no weapon formed against us shall prosper.
The devil and all his demons may look to us like the garbage men look to Miss Phee, but Psalm 34:7 says: "The angel of the Lord encamps all around those who fear Him, and delivers them." (NKJV)
That word "encamp" according to the Strong's means to pitch a tent, camps, and it is compared with another word meaning to be gracious, show favor, have mercy upon..."
Our Lord surrounds us with His Presence and His favor; His mercies are new toward us every morning the prophet Jeremiah wrote.
"But this I call to mind, and therefore I have hope: the steadfast love of the Lord never ceases; His mercies never come to an end; they are new every morning; great is Your faithfulness." Lamentations 3:21-23 (ESV)
We need never fear for the evil one cannot touch us St. John wrote in 1 John 5:18.
And Psalm 91:9-10 says: "Because you have made the Most High your dwelling place, no evil shall befall you..." (NKJV)
The word for evil is ra' (rah) Strongs defines it as "something bad, evil; badness, tragedy, trouble, distress, wickedness, something of poor quality."
Another translation says it this way, "no evil shall overtake you." (NLT)

"For many are the afflictions of the righteous, but the Lord delivers him out of them all." Psalm 34:19 (NKJV)
Miss Phee think it is evil that she must go to the vet, or to the groomers. But these are necessary for her health and well-being. She is a long-haired dog and if she did not go to get groomed periodically she would be a tangled mess of fur. And because she has a liver shunt disease, she must go to the vet periodically to be checked and must take medication for her condition to stay healthy.
But these necessary "evils" to her worry her little self.
Likewise, when our Good Shepherd does things for our benefit and we cry and squirm and fret and worry ~for we do not think as He thinks or know all that He knows about us, we must learn to look at how very faithful He has been in the past.
We must rely on the fact that He loves us unconditionally and He always has our best interests in mind.

If Mark and I can love our dear little Phee as much as we do, how much more can our Heavenly Father and our Lord Jesus who gave His own life on the cross to save us from eternal death love us?
We must trust our Creator that He knows what is best for us at all times.
What appears so evil to us God promises He is weaving together for our good. (Romans 8:28)
The Lord will perfect all that concerns us (Psalm 138: 8);
and He has promised to finish what He has begun in us. (Philippians 1:6)
God does not think as we think. His ways are higher than our ways.
"For My thoughts are not your thoughts, neither are your ways My ways, declares the Lord. For as the heavens are higher than the earth, so are my ways higher than your ways and My thoughts than your thoughts." (Isaiah 55:8-9 ESV)
To Miss Phee the Garbage Men, the Groomers, and the Vets are evil. But we who love her know better.
Although she will never agree with us on these issues, she has learned to trust us because she knows we love her.
Love trusts even when it does not understand and is afraid.

"Trust the Lord completely, and don't depend on your own knowledge.
With every step you take, think about what He wants, and He will help you go the right way."
 ~(Proverbs 3:3-6 ERV)
Jesus Christ said, "I have told you these things, so that in me you may have peace. In this world you will have trouble. But take heart! I have overcome the world." (John 16:33 NIV)
PRAYER
Heavenly Father, Thank You for Your mercy and grace and faithfulness toward us every day! Help us to trust You more and more no matter what challenges befall us for You have never yet failed us and You never will. No real evil can ever befall those who are Your children. And no one can snatch us out of Your hands. You are working everything out for our good. Thank You for Your unconditional love for each of us. May You increase our faith and draw our hearts ever closer to Yours, In Jesus' name, Amen.
My new Album Rivers of Grace Peaceful Guitar Melodies was just released on CDbaby,  ITunes, Amazon and every other retail outlet on the internet! You can also listen to it here on Peaceful Prayer Songs through the audio player.

I pray the music will bless you will rivers of grace and peace from the One who inspired it.
In Christ's love, Suzanne