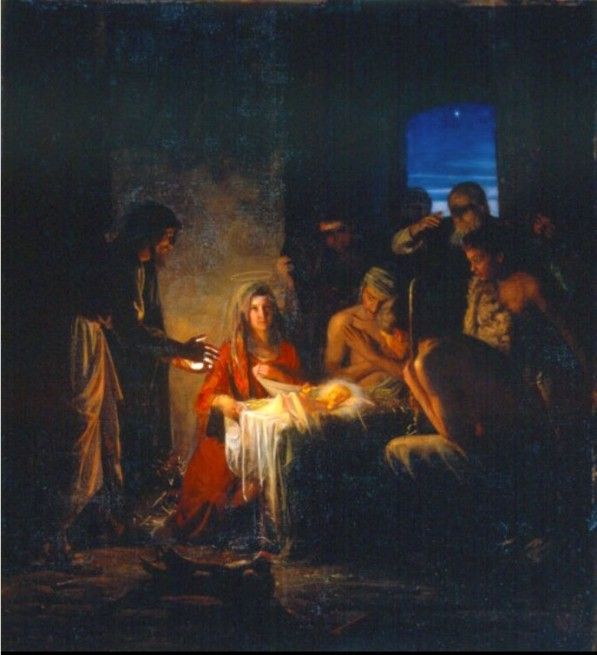 Christmas is a time for giving. It all started when God the Father gave us His one and only Son Jesus to be our Savior on that first Christmas in Bethlehem so long ago. St. Paul describes Jesus as "God's indescribable gift..."

Each one of us are priceless to God. Jesus said that we are far more valuable to Him than many sparrows and that the very hairs of our head are all numbered.
The thought may take your breath away, but even if you were the only human alive on the planet, Jesus, the Son of God, would still have suffered a horrible death on the cross and borne your sins to redeem you and give you eternal life.
Numbers mean nothing to God. He is deeply moved by the love of even one human soul who will by faith receive Him into their heart.
Jesus Christ's passion and death on the cross prove this.
God loves each person as if they were the only soul He had to love.
Jesus will never reject anyone who comes to Him, no matter where they have been or what they have done.
He said, " ...the one who comes to Me I will certainly not cast out. (John 6:37) 
Once a person comes to Jesus, He promises that He will never let them go.
Jesus said, "My sheep hear My voice, and I know them, and they follow Me; and I give eternal life to them, and they will never perish; and no one will snatch them out of My hand.
My Father, who has given them to Me, is greater than all; and no one is able to snatch them out of the Father's hand.
I and the Father are one." ~John 10:27-30
However, we are all human, none of us are perfect. Sometime in the course of our life we may stumble or go astray like a little lost lamb. Even King David, the man after God's own heart, stumbled into sin. The Bible warns us "Therefore let him who thinks he stands take heed that he does not fall." ~ (1 Corinthians 10:12)
In the parable of the Lost Sheep, Jesus said that He would leave the 99 good sheep and go to any lengths in search of the one sheep who had gone astray. Jesus said that the one lost sheep was very valuable to Him.
We may feel that Jesus will no longer love us if we stumble and have grieved our Lord. Yet we must never lose sight of what the scriptures say about us and God's great understanding and mercy toward us.

"The Lord looked down from heaven upon the children of men, to see if there were any that did understand, and seek God.
They are all gone aside...there is none that doeth good, no, not one."~ Psalm 14:2-3
Jesus does not condemn us. He is at His Father's right hand praying for us. We must confess our sins as soon as we are aware of our offense.
 "If we confess our sins, He is faithful and righteous to forgive us our sins and to cleanse us from all unrighteousness.
If we say that we have not sinned, we make Him a liar and His word is not in us." ~(1 John 1:9-10)
 Be encouraged today that nothing you do can make Jesus stop loving you!
God sent His beloved Son to save the world, not condemn it, Jesus told Nicodemus. (See John 3:16-17)

This is the Christmas message, the Good News the Angels sang about to the shepherds on the Lonely hillside of Judea over two thousand years ago under the shining Star of Bethlehem.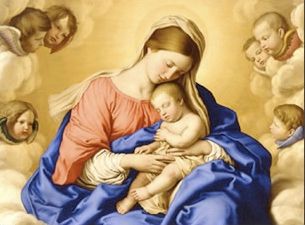 Nothing you do today, or have done in your past, or will do tomorrow will ever make God take His holy love away from you. Trust His word for He never lies.
 "For I am convinced that neither death, nor life, nor angels, nor principalities, nor things present, nor things to come, nor powers, nor height, nor depth, nor any other created thing, will be able to separate us from the love of God, which is in Christ Jesus our Lord." ~Romans 8:38-39
 What an indescribable gift indeed we have in Jesus Christ! Forgiveness for all our sins, redemption from hell, victory over the sting of death, eternal life with God in Paradise!
May we ever sing His praises as the angels did that first Christmas night to the Shepherds as they worshiped the King of the Universe clothed in mortal flesh!

"And suddenly there was with the angel a multitude of the heavenly host praising God, and saying,
 Glory to God in the highest, and on earth peace, good will toward men." (Luke 2:13-14)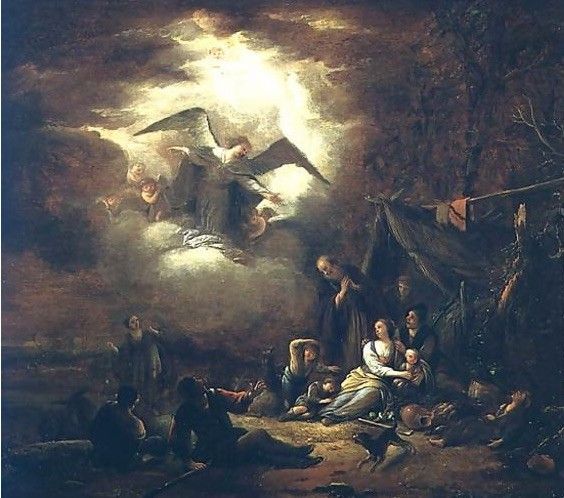 May we ever praise our wonderful God whose love for us is so great that He went to the depths of hell to bear all our sin and shame that we could be saved.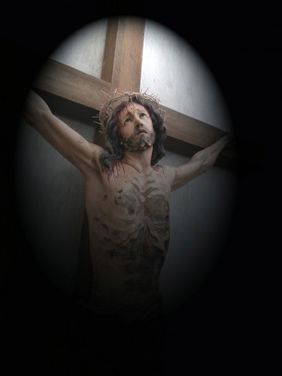 And His word promises that He is able to save to the uttermost any soul that comes to Him for salvation.
"Wherefore he is able also to save them to the uttermost that come unto God by him, seeing he ever liveth to make intercession for them." (Hebrews 7:25)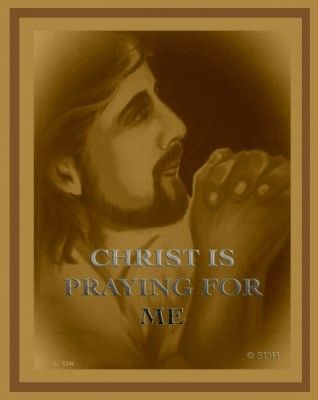 "Though the mountains be shaken
    and the hills be removed,
yet my unfailing love for you will not be shaken
    nor my covenant of peace be removed,"
    says the Lord, who has compassion on you." Isaiah 54:10

Prayer
Heavenly Father, thank You for sending Thy only Son to be our living sacrifice to bear our sins so that You could redeem us and make us Your own forever. Thank You for Christmas! Thank You that You will never take Thy holy love away from us! We love You!
In Jesus' name, amen.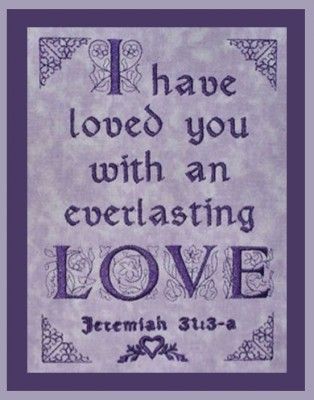 Merry Christmas & Happy New Year! God's Finest Blessings be upon you and your precious families in 2016~ love in Christ, Suzanne
"God Will Never Stop Loving You" © 2015 Suzanne Davis Harden All Rights Reserved. Pictures via Google/Wikipedia